Hot Temperatures and Hot Home Prices in Brandon MS 39047
It's an understatement to say it's been hot in Brandon Mississippi. Yesterday while showing homes, I glanced at my car's outside temperature gauge.
A sizzling 102°F. Mother Nature can be so unkind...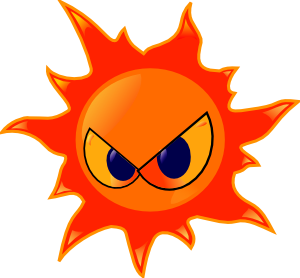 Extreme temperatures cannot keep this Realtor from her appointed tasks. :)
Seriously, folks, it is hot.
Remember to stay hydrated, avoid extended lengths of time outdoors, and pay attention to your outdoor pets.
Rankin County is also under a burn ban. It's too hot and dry to burn anything outside. 
Are you interested in homes for sale in 39047?
Listed below are several "HOT" Brandon neighborhoods along with links to the listing information.  
Gardens of Scottish Hills Homes for Sale
If you are interested in ANY home in Brandon's 39047, call, text, or email me. We can schedule appointments, and my car has cold a/c.
Written and Published by Pat Starnes REALTOR
Pat specializes in Residential and New Home Sales 
Primary Service Area:
Brandon, Pearl, Ridgeland, Flowood, Madison and the Ross Barnett Reservoir area
 Pat Starnes, Broker Associate
Front Gate Real Estate, 6700 Old Canton Rd., Suite C
Ridgeland, MS 39157
601-991-2900 - Office
601-278-4513 - Cell
Recent Blog Posts by Pat Starnes:
Greenfield Station in Brandon MS Continues to Grow
Six Easy Tips to Save Money on Your Home Inspection
Should You Consult a Realtor When Buying New Construction?
Homes for Sale in Scottish Hills ~ Brandon MS 39047
Homes for Sale in Hidden Hills Subdivision, Brandon, MS 39047
Homes for Sale in Castlewoods Subdivision, Brandon, MS 39047
Gardens of Manship Neighborhood Information - Brandon, MS 39047
Are you looking to buy or sell a home in the Brandon MS market? Call me!